Hello! It's Richard here, your ever reliable sergeant-at-arms in the very happy and always-steamy world of dating and relationships. Last time SIBG gave you a dose of what you may expect written here on our blogs, so we really hope you get to stick around for more. Boy do we have a lot to talk about and a lot to cover! 🙂
So what's happening with the flirting? If you missed our "Flirting 101" article on it, you can read it by clicking here so you'd have an idea. I sure hope you're having a lot of progress.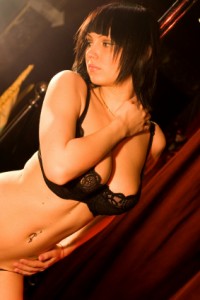 Now, lets talk about SEDUCTION. A lot of men seem to mistakenly believe that they have to focus solely on sexual attraction if they want to successfully seduce a woman. Well, while sexual attraction may play a part in this, you need to know that female seduction isn't actually all about sex. If you are one of the men who thinks that way, then you probably don't get to have a lot of sex, do you? You may be a god at bagging phone numbers, but that is probably where your lucky streak ends.
What you need to realize is that female seduction and male seduction are completely different things. Unlike men, women are more attracted to status, power and a strong personality. Because of this, you need to have at least one of these traits before you even start trying to seduce your dream girl.
A lot of men also mistakenly believe that women are only attracted to good-looking guy. However, while looks do play a vital role in the game, it isn't the only thing that women look at. Women are actually more interested in charm. So, if you can turn on the charm at will, then you shouldn't have any trouble seducing a woman at all.
If you happen to be one of those men who can't grasp the notions behind female seduction, then here are several tips that can help you get closer to women like never before:
Create an Emotional Connection.
To women, sex isn't just a physical thing; it is an emotional thing, too. In fact, any woman who says she can have sex without getting emotionally attached is lying. It is a fact that sex is a very emotional act for women and as such, you have to make her connect with you on an emotional level if you want to seduce her in the end. If you don't, then you will never be able to seduce her. It's as simple as that.
The quickest (and best) way to create an emotional connection with a woman quickly is to use this "female mind hack" technique called fractionation. Known as one of the "forbidden patterns" of seduction, it's reputed to be the fastest way to make a woman fall in love (often in ten minutes or even less). If you want to know how to use this technique, click here.
 Look Your Best Inside and Out.
Before trying to seduce your woman of choice, it would be vital for you to look your best inside and out. This means that, aside from looking good, you should always be polite to other people whenever you talk to them. Do not start fights, either; that kind of behavior simply isn't sexy. If you want to meet women and seduce them, try to be charming and charismatic. Those are two of the traits that women find simply irresistible nowadays.
Sidenote: Alternatively, you can also use a fairly advanced hypnosis method like the Emotion Path which you can check out in this video below –
 Do Not Mimic What Other Men Do.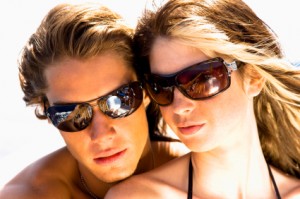 Most men out there have no idea what to say to women that they like, so they end up fumbling with their words when they do decide to talk to one. Well, you need to be different and just completely ignore the woman that you are eyeing when she is around, but talk to the people around her instead. Don't laugh at her jokes when she tries to make you laugh, either. This type of unexpected behavior will not just draw her attention to you, but will make her go crazy inside, as well.
Let Her Know that You Don't Kiss and Tell.
Women sometimes refuse to get seduced because they are scared that their reputation will go down the drain after they become prey to a man. This would be especially true if you already have a reputation of being a tattletale.
Well, guess what? Women will never risk their reputation just to be with a man who will tell the world of his sexcapades.
So, if you want to seduce a woman into doing whatever you want her to, you have to let her know that you will never ruin her social and sexual reputation, no matter what. If you need to get help from your female friends to get her to believe you, then get it. Do whatever it takes or kiss your chances goodbye for good.
Make Her Feel Safe Around You.
It is sad to note that not a lot of men are able to make women feel safe around them. This is mostly because they tend to approach women with their end goal already in mind: to seduce them.
Well, if you approach a woman with that thought in mind, then she is sure to sense that from you and thus not feel safe around you. Because of this, you need to have the logistics down first before you make any type of seductive move. In other words, you need to be her friend and make her feel safe around you before you transition into another type of environment with her.
Use Covert Psychology Techniques
Not many 'dating gurus' will want to discuss this, but the most effective way to make a woman fall in love with you quickly is to use what's infamously known as the "female loophole" techniques. One of these techniques, fractionation, is said to be able to make any woman feel attracted to a man in less than ten minutes from the start of the approach. It's amazing, but at the same time, quite controversial as well.
You see, since this technique taps into the female mind using subconscious psychology techniques, they can cause lots of emotional grief to a woman if it gets misused. Therefore, we do NOT recommend this to everybody because it might be abused.
You can find out more about this technique here, but as our lawyers would say: you will take 100% responsibility for the things you decide to do using this knowledge. Thank you for understanding.
-Richard, Baltimore Seduction Lair