Here's the hands-down most frequent question that I get from newbies here at the Seduction Initiatives Baltimore Group – "Matthew, how do I know if a girl likes me?" Indeed, it can be difficult to figure out how a girl really feels if you're still in the early stage of seduction, and if nobody tells this to you already: NEVER ASK A GIRL DIRECTLY IF SHE LIKES YOU. That's a surefire way to torpedo your chances into hell.
Dating somebody new or wondering whether you should ask a girl out can be extremely nerve-wrecking in these cases, but don't worry – with this short SIBG guide you'll be able to know for sure what she really thinks about you, and with this knowledge you'll be able to strategize better into what you should do next – like what a pro SIBG seducer would do. 😉
Seven (7) Surefire Signs That She's Really Into You
Now here's SIBG.com's best advice when it comes to looking for attraction signals, so listen up. Fortunately, girls use a lot of body language to send out signs to guys that they are interested in – and so what you need to do is to learn to identify these non-verbal signs like an expert. It's as simple as that!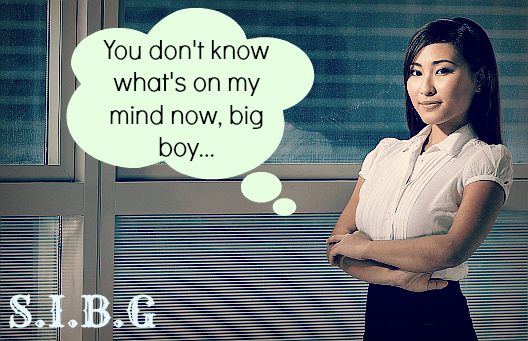 After learning how to approach a girl, knowing the signs that a girl likes you can therefore help you land your dream girl and conquer her once you have set your eyes on her.
THE TWIRL

– She Touches Her Hair. One common yet unconscious sign that a girl is flirting with you is if she touches her hair repeatedly. Whenever girls talk to guys that they like, they twirl their hair unintentionally or run their hands through it to look more attractive and more feminine at the same time. It also doubles up as a sign of self-consciousness.

THE EAR

– She Listens to Every Word that You Say. Girls like to connect on both physical and emotional levels. So, if she keeps asking you personal questions and actually pays close attention to everything that you say, you can be sure that she is genuinely interested in getting to know you better overall. Also, if she likes you, she will laugh at your jokes – no matter how lame they might me. 😉 For a guide on seductive humor, click here.

DIGITS

– She Offers You Her Phone Number. If a girl likes you, she will personally make herself available to you. She will send you hints about when she is free and say that she would like to see you again sometime, as well. Unfortunately, not a lot of girls are fond of asking guys out. So, while a girl may want to go on a date with you, she may wait forever for you to approach her and make that first move instead of asking you straight out. (NOTE: if she doesn't offer you her digits automatically, read this guide).

THE LOOK

– She Maintains Eye Contact. Strong eye contact would be another strong sign that a girl likes you. If she looks deep into your eyes whenever you talk, that basically means that she wants to connect with you on a deeper level and get closer to you.

PROXIMITY

– She Stands Near You. Girls like to stand close to guys that they like because it makes them feel comfortable and happy to do so. Whenever a girl stands near you, that basically means that she feels safe and secure in your presence. This would definitely be a strong sign that she likes you because girls generally maintain a bit of distance between themselves and guys that they have no interest in at all.

KINO

– She Finds Reasons to Touch You. Girls like to show their affection and interest in the opposite sex by touching them on the hands and arms.

FLIRT

– She Teases You. Flirting doesn't always have to be physical; it can involve words and the way that girls communicate with you. In fact, if a girl always tries to make you laugh by teasing you and if she works hard to connect with you, then that is already one of the clearest signs that a girl likes you.
And remember this…
It's important to note that you do NOT have to score a perfect 7/7 to be entirely sure if she is interested in you. Indeed, if you ever get more than five of the attraction signals above then you should exit SIBG.com and start enjoying life as a superstar pickup artist. 🙂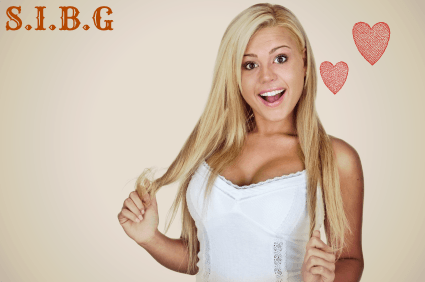 Once you have identified at least one of the signs above, you will be in a great position to use super strong techniques such as fractionation in order to make her go completely head over heels with you. But before you use this technique, I must first warn you…
With its reputation as one of the most powerful seduction techniques ever, fractionation (or in one of its variations known as the October Man Sequence) has been kept under wraps by the elders of the seduction community for many years. This is because it has the potential to harm a woman emotionally if not done properly.
If you decide to use this technique, it's important to me that you promise NOT TO HARM WOMEN WITH IT. Using fractionation, you will be able to "hack" into a woman's mind and do whatever you like with it.
If you only have good intentions with women, then click on this shiny button below:-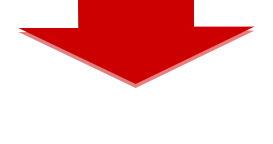 Now go get 'em!