Do you want to learn how to get an ex back because you can't seem to get rid of the heartbreak and pain that you are currently feeling from your breakup? Have you already tried to convince your ex to get back together with you, but she refuses to budge?
Most adults have experienced a breakup at least once in their lives, and a lot of them just move on from it. However, if you aren't ready to admit defeat or play the victim and are actually willing to put in some effort in getting your ex back, then read on.
The Truth
The truth is that most breakups are reversible. You just need to know which steps to take. That's right. No matter why you might have broken up, you can reverse things. You just need to learn how to bottle up your feelings for now; otherwise, you could end up making a big mistake and lose your ex forever because of it.
Another thing that you need to do is ask yourself why you want to get back together with your ex. Try to figure out what you really want for yourself and for your future relationship, as well. Do you really love your ex? If so, then keep those feelings bottled up and avoid doing anything impulsive or irrational. It wouldn't be smart to do anything desperate, either – and that includes giving in to techniques that involve manipulation and guilt.
Acceptance
Now, this might sound harsh, but you have to accept that your relationship is currently over. Before thinking of getting her back, accept that you have just broken up. You also have to keep in mind that anything that you do right now can make or break your chances of getting your ex back. So, if you simply accept your ex's decision to break up for now, she will know that you care and that you still respect her despite everything – and that would definitely be a bonus point in the right direction!
After accepting the decision, you may want to lay low and mull things over on your own for a while. Figure out why you broke up in the first place. While you may not have the power to go back and change the past, you can still learn from any mistakes that you might have done or, at the very least, grow from whatever it is that happened between the two of you.
If you need peer support, and you are in the Baltimore area, join our lair (contact details at the bottom).
Things to Avoid
Some breakups happen because of a single event, behavior or action that the other person simply wasn't able to handle anymore. Regardless of what the reason behind your breakup might be, though, you have to find out what the specifics are, so that you can deal with it later on. While doing all of these things may get your ex back, you may want to learn how to keep your new relationship intact this time around, too. If this is the case, then here are some of the things that you need to avoid like the plague: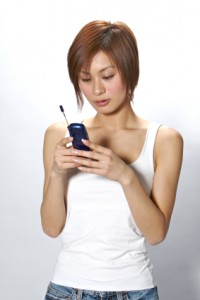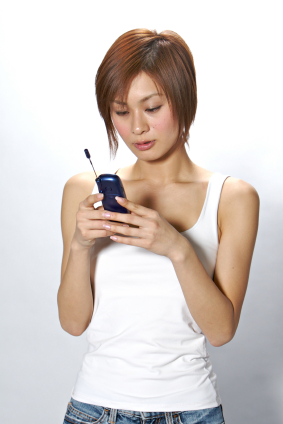 1. Contacting Your Ex.
Whether your ex is the one who won't stop texting, emailing or calling you; or if you are the culprit behind your current communication levels, you need to stop talking to each other for now. Even if you want nothing more than to make sure your ex stays in your life, so that she won't slip away from your grasp; you have to let her fly free for a while. After all, nobody likes a needy and desperate ex – and that includes your ex.
2. Releasing Your Emotions.
You have to let your emotions calm down while staying away from your ex. While staying away from her, dwell on your past relationship and – as mentioned earlier – think about why you failed as a couple. Make sure you are very honest when it comes to this, though, so you can learn from your mistakes properly.
3. Keeping Your Pride Up.
You need to stop being so proud and just let your ex go, regardless of why you broke up in the first place. Stop thinking about her altogether, if possible. Believe it or not, your nonchalance will help you win your ex back again later on. In the meantime, learn how to meet other women – click here for the corresponding guide on SIBG. Most importantly, re-learn all your seduction techniques – especially flirting.
You might be down in the dumps right now, but you should know that love is hardly ever the reason behind bad breakups. So, if you play your cards just right and behave correctly, you should have no trouble getting your ex back in no time. All you have to do is follow the aforementioned steps and you will be all good to go. Good luck!
For more (rather insidious!) mind control seduction techniques on how to manipulate (and emotionally enslave) a woman, click here.