Here's the ultimate key to seduction that most guys don't have no clue about – the longer you stick in a girl's mind, the easier it is to get her to fall in love with you.
Every savvy businessman knows this: the longer they can get their products to stick in the minds of their customers, the more money they will make.
Unsurprisingly, the same principle applies here – if you can make a girl think about you long and frequent enough, then it's just a matter of time before she falls for you.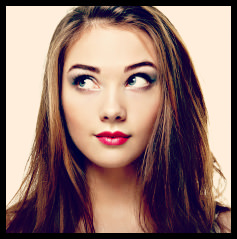 It's really as simple as that!
However, here lies the kicker…
Surely, you won't be around her 24/7 to make sure that you are on her mind all the time, right? Unless, of course, you're a psychotic stalker who will soon get slapped with a restraining order.
Jokes aside now. So, what can you do to make her think about you when you are not around her, then?
Do you want to know how to be on a woman's mind always, no matter if you're near her or far?
Well, we'll tell you how to do that in a while, but first, let's talk about something important first.
Do This One Thing And You'll Achieve Tremendous Success
Before we go into the nitty gritty of this guide, there's one very important thing to bear in mind…
Here's the deal. Reading this guide without acting on what you've learned will be pretty useless.
Unlike other "seduction" or "Pickup Artist" blogs that you've read elsewhere, SIBG.com is all about putting knowledge into practice. You've got to try these techniques out yourself and see what happens. Merely "reading" this guide is never enough.
To help our Lair members to take action from this guide, we've prepared an Action Checklist containing everything here in easy-to-use, step-by-step format. And here's the good news: the Action Checklist is now made available for you to download for free!
Here's how to use the Action Checklist:
Before you use these techniques on a woman, simply leaf through the Action Checklist to see if you've forgotten any important steps. This way, you'll cover all your important bases in order to ensure your success. Pretty simple, right?
Download the "How To Make A Woman Think About You" Action Checklist here:-

Remember: this Action Checklist is for YOU only – and so please refrain from sharing it with others. Importantly, avoid sharing it on Facebook (we get too much controversy and hate from feministas and friggin' social justice warriors for the content that we post here on SIBG.com).
If your friends would like a copy, simply point them to this URL. Cool?
Before You Start
One more thing before you start…
Our knowledge base, as you can probably tell, is very different from the cookie cutter "Pickup Artist" stuff that you'll find elsewhere.
We are believers in the "alternative" way of seducing women – using Mind Control. This means that we go about ten levels deeper than the usual Pickup Artist stuff, and well into the realm of hardcore psychology and extreme persuasion.
The truth is that if you want quick and long lasting success women, Mind Control is the way to go. There's really no two ways about it, seriously.
The good news is that Mind Control knowledge is readily available to you – right here, right now. To get a quick, foundational understanding of how to use Mind Control to seduce and dominate any woman, watch this online Masterclass by Derek Rake –
Remember to enter your best email address in order to get the invite.
The knowledge that I am going to share with you below is based on Mind Control, and it will make more sense to you if you know the basics which you can get from the online Masterclass above. So, go watch it – you'll have your eyes opened (and mind blown) – I promise you. 🙂
Once you've finished watching the online Masterclass, continue below.
How To Get A Girl To Think About You: Top Eight (8) Tips To Stick In Her Mind
Make her feel insecure about herself every once in a while.
Seriously, do it.
While you want to be seen loyal to her, you also want her to know that you're in hot demand with other women. (Don't underestimate the power of inciting jealousy in a woman!)
If you can keep her guessing if you're with another woman when you're not with her, then she'll be "forced" to think about you.
This will ensure that she never takes you for granted and will make her work harder to keep your attention on her at the same time. Makes sense, doesn't it?
The majority of men out there are pretty darn predictable, so women have no trouble figuring out when and how men will react in certain situations.

Unfortunately, women get bored of this quite easily. Predictability is an excitement killer, no doubt about it.
So, if you want to keep a woman interested in you for as long as possible, hide certain things about yourself and create an aura of mystery.
This will keep her guessing when it comes to what kind of man you are.
Change up your dates a bit, too. Basically, just be different and you are sure to get her thinking about you all the time… trying to figure out what your next move is.
If you're up for something a little edgier, do this –
Once in a while, flake on her. At the very last minute, text her: "I can't make it. Something came up." Cancel on her.
Be as vague as possible ("Something came up"). She will be pissed – that's understandable (if she's not, then start to worry.) Don't offer an explanation. Fuck with her mind!
Remember: who dares, wins!
Do not hang around her all the time.
There's an old saying which goes: familiarity breeds contempt.
And guess what? It's really true… especially when it comes to women!
Instead of being too available to her, give her space to miss you every once in a while.
Here's how that works: if you stay away from her for a while, she will start thinking about you more than if you are constantly hanging over her shoulder.
In other words: give her the "gift" of missing you!

In fact, some space would be absolutely vital if you want to build attraction over time.
So, go ahead and take time off. Use the opportunity, for example, to tool up on the Shogun Method. And when you're back, you'll have an arsenal of new Mind Control tools to work on her.
Contrary to popular dating belief, you shouldn't always agree with everything a woman says.
In fact, you have to give her a hard time sometimes and make her work for your approval.
Not only will this help you keep the power in the relationship on your side, but it will also build up the attraction much faster and make her think about you more than usual.
Makes sense?
It's highly attractive when you've got pretty strong opinions (although you may be wrong… it doesn't matter). Being headstrong and decisive is what women want in a man… there's no question about that at all.
On the other hand, kissing her ass and putting her on a pedestal will only backfire on you in the long run. After all, no women would want their boyfriends or husbands to be spineless wimps, right?
Now before anyone gets offended by my choice of word ("manipulation"), understand this –
Everyone's a manipulator. If you're going to seduce a woman, then you're "forcing" her to feel love for you… and that, my friend, is manipulation.
If you're not manipulating her, then she's manipulating you. So, you might as well be the aggressor and reap all the benefits, yes?
By manipulating her emotions, you will be making her feel uneasy when she is not with you. This is achieved via anchoring and conditioning (two Mind Control techniques that are usually used when it comes to mind manipulation.)
Implanted Commands are a Mind Control tactic which is frequently used to plant ideas inside a woman's mind covertly.
Using Implanted Commands, you'll be able to "brute-force" a thought inside a woman's mind, and as such, make her think of you constantly! Think about what you can do with this tactic once you've mastered it… it's going to be awesome, don't you think?
To learn how you can use Implanted Commands, watch this short video –
BONUS: For more examples of ready-to-use Implanted Commands, see pages 10 and 11 of the (free to download) Action Checklist PDF.
Exert Control And Dominance

On that note, you have to keep the power in the relationship at all times. There's absolutely no exception to this rule, ever.
Keep in mind that there is a fine balance here that will determine who calls the shots whenever you are together. It's important not to screw this up!
You see, if you ever let go of that particular power, you will never be able to make decisions again in the relationship.
Learning how to control and dominate women is the subject for another SIBG guide – see this if you need more advice on that matter.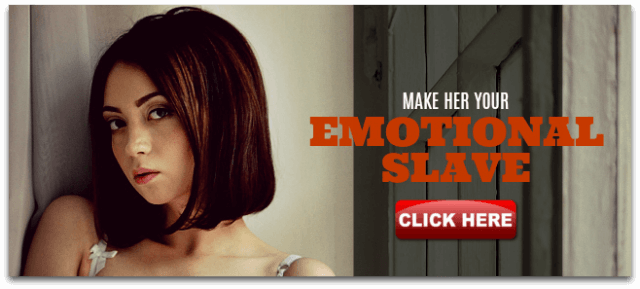 Of course, there is nothing which is going to stop you from going a little "rogue" and start using somewhat covert techniques in order to stick into a woman's mind and think about you a great deal…

One of such technique, known as "Fractionation", is famous for giving guys the powers to make women fall in love in as little as 10 minutes from start till finish. It's pretty awesome!
However, there is some risk when it comes to using Fractionation on women – if used irresponsibly, you may end up damaging a woman's psyche, perhaps permanently. And surely you don't want that to happen, do you?
Therefore, if you're going to use it, be careful, and never use it to purposely harm women. (Remember, karma is a real bitch!)
Agree?
So, only if you can agree to that condition, click on this link below –

There, you will find a form to enter your email address. Be sure that you enter your best email so that we can send you the link to the online Masterclass once we have qualified you.
(The Masterclass is not for everybody, and we reserve the right not to show it to anyone we don't feel comfortable with. Thank you for understanding.)
Remember: don't use it to do evil!

PS: Questions? Feedback? Leave me a message below. 🙂