A lot of guys wonder how they can get a girlfriend. For some reason, a lot of guys worry at the mere thought of approaching a girl, let alone dating one and becoming their boyfriend. A lot of the time, guys become so anxious and stressed that they lose all of their confidence and end up failing when trying to show girls how they really feel.
Fortunately, there are various steps that guys can follow to win over the girl of their dreams. For starters, they have to remain true to themselves to see if the girl will actually love them for them. Secondly, they will need to get their timing right. And thirdly, they will need to be as honest as possible all throughout the journey. Here are more steps that you need to follow to get yourself a girlfriend:-
SIBG's Guide For Finding A Girlfriend
Prepare yourself for the challenge.
You need to prepare yourself for the challenge of getting a girlfriend before even trying to get one. This means that you have to build up your self-confidence in order to be able to approach your potential girlfriend because girls find confidence utterly sexy. This plays a key important role if you want to seduce a woman. This means that you have to take control of every situation when she is around, as well.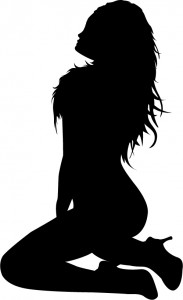 We'll cut the crap and jump straight to the chase. We arm our newbies (new joiners of the Baltimore Seduction Lair) with a shortcut technique that will give them the "superpowers" to attract women in the shortest time possible. Covert hypnosis techniques (also known as the female psychology loopholes) are super useful in making women fall in love quickly. The grand-daddy of all covert hypnosis techniques, fractionation, is perhaps the easiest to use, but one of the most effective "forbidden seduction pattern", ever.
To learn more about fractionation and how you can use it to seduce women in less than 10 minutes, click here.
Pay attention to your grooming.
Good grooming happens to be an important part in improving your overall physical appearance. Girls hate guys who have bad breath and bad odor, in general. Because of this, you need to pay more attention to your looks if you want to impress girls and look more confident in their eyes.

In a nutshell, social proof refers to the social hints that you give to other people. If you constantly surround yourself with gorgeous girls, for example, you can make your dream girl think that you are the type of guy that every girls wants. In meeting women, you'd most likely to get noticed if you are accompanied by women. This will, in turn, make her want you, as well.
Creating social proof (real or fake) is something that members of the Baltimore Seduction Lair talk about often during our debriefings every Saturday. (Email me at matt@sibg.com if you are in town, and want to join)
Having said that, it would therefore be vital for you to talk to as many gorgeous girls as possible, especially if the girl that you are actually eyeing is around to see you work your magic. Once she thinks that you are in high demand, she will start running after you herself. After all, girls love competitions and challenges, so this will definitely work well in your favor.
If you are convinced that the traditional methods of dating will simply never work out for you, then today is your lucky day because there are other uncommon strategies that you can look into to get a girlfriend nowadays, as well, such as online dating.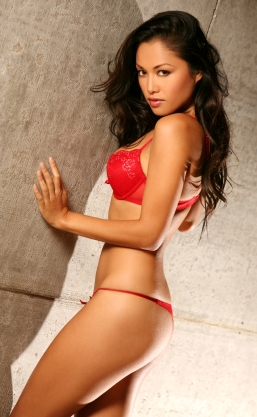 A lot of guys actually go online to look for girlfriends nowadays because they do not need to worry about social proof or pay attention to their grooming until they actually have to meet the girls that they like. The best part is that there are various dating websites available on the World Wide Web nowadays that accommodates all sorts of people's needs. In fact, there is no doubt that online dating has solved a lot of dating problems for guys within the past few years. And if you need a guide, we recommend Derek Rake's Online Dating Playbook (or known as ODP in the inner circles of seduction).
And don't forget that SIBG.com is a deep knowledge base from which you can learn from. 🙂
Make yourself look good online.
If you decide to look into online dating, then you will need to know how to make yourself look good online. Derek Rake talks a lot about this inside the Online Dating Playbook program. This means that you have to create an attractive profile that like-minded girls will be interested in enough to talk to you. This would also involve posting nice profile pictures of yourself and making time to talk to the girls that you meet. This will ensure that you know her inside and out before you fully commit to her. Ideally, you should try out video chatting with the girls that you like before you meet them in person, as well.
Whether you meet a girl online or offline, where you take her on the first date would be absolutely important. The chances of flirting is about to increase if you know where to take her. Your best bet in this department would be to take her somewhere public. This will help you avoid the temptation of going too far on your first date. Above all things, you need to be confident, sincere and honest at all times. If you aren't, then you could screw things up later down the road if you end up going out again and again.
If your first date goes well, don't forget to let her know that you had a good time and that you would love to see her again. This will score you major brownie points with her and make her think about you more, too – win, win!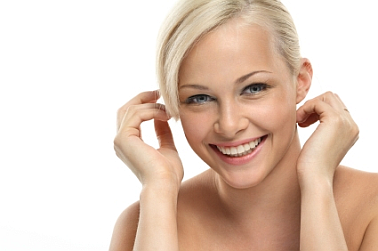 Use covert hypnosis – again!
We have covered this above, and re-stating this because of how important it is. Many guys give up on seduction because there is a learning curve – it does not have to be so difficult! One of the shortcuts that a guy can use is fractionation – a covert psychology tactic that is reputedly enable a man to seduce any woman in 10 minutes from start till finish:-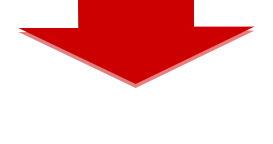 Fractionation in Seduction (Free Video)
But make no mistake about it – there will be work required; you cannot expect to just watch a video and immediately seduce Angelina Jolie into your arms. But learning fractionation is a good start because you'll see good results with phone numbers and kisses. 🙂
Go get 'em!