Sick of dating women and then losing them in the long run away? Want to learn how to conquer a woman's heart properly and keep them by your side for a change? Here are the top tips on how to do so.
Avoid Confessing Your Feelings Too Early On
While it is alright to shower women with compliments every now and then, confessing your feelings for them too early on would be a complete no-no. You have to pace yourself if you want to keep the tension and mystery going for as long as possible. Besides, those feelings might disappear within a few months after you realize that you have absolutely nothing in common. No one wants to rush things–  fractionation seduction is a slow process, and it takes time. So, avoid playing with a woman's heart and building up her hopes for now – at least until you are actually 100% sure about how you feel for her.
Pay Attention
Sure you ask the right questions to make her interested in you, but do you really listen and pay attention? No matter how interesting a television show is or how many people text you while you are with a woman, do not choose that television show or text over her. Show her that she is more important to you than your gadgets. If it is something important, then politely ask her to wait first. Either way, make it a point to always acknowledge her, so she won't feel dismissed or hurt. If she has something important to say, then sacrifice all else, as well.
Avoid Your Gadgets Altogether
Having said that, you have to practice ignoring your mobile phone altogether whenever you take a woman out. Whether you are going out for lunch or to a movie, try to keep your phone on silent and in your pocket unless you are waiting for a very important call. Show her that you value your time together and engage in deep conversation with her whenever possible. Remember: the way to a woman's heart is through good and fulfilling conversations.
Make Every Impression Count
Most men already know how important first impressions are when it comes to meeting women, but not a lot of men realize how important every single impression is. Whenever you are spending time with a woman, make it a point to pay attention to your appearance and your body language. Show her that you are a confident man who cares about what other people think of him and, at the same time, just be yourself. Remember, confidence is key– make a stand and control the relationship.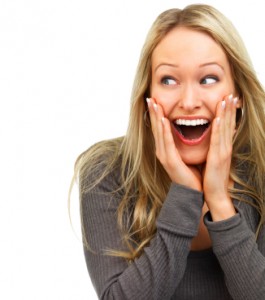 Bring On the Compliments
Regardless of whether you have just met a woman or have been dating her for a while, never forget to tell her how great she looks or how talented she is. Sincere and genuine compliments will definitely get you far in the dating game.
Do Not Keep Any Secrets
If you really want to know how to conquer a woman's heart, you need to open up your own to her, as well. In other words, do not keep any secrets about your whereabouts or actions. While you don't have to share every single thing about your life with her, you will have to share the important things, especially if you want your relationship to last.