Now look here. I've been through a breakup myself, and so I completely understand how you feel. My girlfriend of ten years dumped me for another guy and dragged me through sheer emotional hell… not to mention the tremendous embarrassment I had faced when my friends and family found out about it.
And like you, I wanted my girlfriend back really badly. Sick and tired of trying out "get your ex back" techniques found online, I finally stumbled upon something that works which I am going to share with you here in this short contribution to SIBG.com.
(On a sidenote: my name is Barry, and I'm contributing this article as a member of the Baltimore Lair.)
The good news about my ex is that she has finally gotten back with me, and we are living blissfully ever since. But this article is not about me, and so let's talk about what you want to know.
If you want to know how to get your wife back after a breakup, then you're at the right place. Pay attention! 🙂

Check the video below :-
In order to get her back with you, you will need to play mind games with her and mess her up a little. Using this three-step method which I am about to share with you, you will specifically exploit three (3) specific weaknesses which are found inside every woman's psyche.
Ready? Let's go. 🙂
Step #1: Generate Intrigue
The first step is to capture her attention by exploiting her need to be intrigued. To do this, pretend that you accept the breakup to be final, and you're moving on.
For example, tell her:
"You know what, I've done a little thinking, and you're right. This is probably a good thing for both you and I."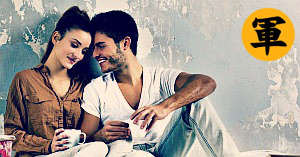 This will fire up her imagination, and makes her wonder what you really mean. Like any other woman, her brain would start compelling her to question you, and to figure you out.
When she starts asking you a bunch of questions, it's important to stay nonchalant, and emotionless. You want to mess with her mind and keep her guessing. 🙂
Step #2: Incite Jealousy
The second step then is to incite jealousy. Remember – every woman is prone to bouts of jealousy, and you can exploit this weakness to make her surrender to you.
If you can, start hanging out with other women. These do not even need to be romantic interests. Take as many pictures as you can with them and post them on Facebook. Caption those pictures with things like "New life!" or "Never been having it so good!"
This works even better if you can influence a friend of hers to be your "pawn", and get her to whisper things into her ear on your behalf. (For more on how to use a Pawning Strategy on your ex girlfriend or wife, refer to the Enslavement module inside Shogun Method.)
Now if you've done the first two things correctly, then the combination of intrigue and jealousy will make her want to "give you another chance". You're not in the clear yet, by the way. Using the third step that I am about to share with you, however, you'll be able to get her to surrender to you and be under your dominance for as long as you want.
Step #3: Use Fractionation
The third step is to use Fractionation on her.
Fractionation is a Mind Control technique which is used to short-circuit a woman's brain so that she feels immensely attracted to you, and is especially powerful when used to rekindle feelings in existing relationships.
But here's the thing…
I'm hardly an expert in Fractionation, and for that reason, I'd recommend that you learn directly from the originator of this technique itself: Derek Rake.
You can attend Derek's online Masterclass on Fractionation by registering here. I do understand, however, than Derek has become rather strict when it comes to allowing anyone to learn Fractionation because there have been cases where his techniques have been abused.
You see, there are crazy people out there with bad intentions who would use a Mind Control technique like Fractionation to harm women psychologically. And for that reason, Derek now screens everyone who attends his online Masterclass carefully.
If you don't get an invite after registering, then it's probably that you've not met his criteria. But if you do, then, well, congratulations. 🙂
Best,
Barry Black (SIBG member & Shogun Method client)