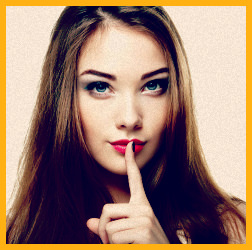 Do you want to learn how to attract a girl who already has a boyfriend? If you are, then, well, you're at the right place!
Let's face it – worthwhile women don't usually stay single for long, and for good reason. Well, if you're only looking to attract single women, then you'll probably end up with nobody…
First things first, though.
I am going to share with you some pretty killer (and devastatingly effective!) Boyfriend Destroyer techniques in this short article. These tactics, however, can indeed be somewhat risky…
For one, you're definitely going to piss off her boyfriend big-time. I've had cases where angry guys would turn up at my doorstep at 3am with baseball bats (no joke.)
I've also been in situations where guys would beg (yes, beg) me to stop stealing their girlfriends. One even tried to bribe me (with a $50 bill!) to leave his girlfriend alone.
Yep, throughout the years, I've pretty much seen it all.
In this article, I'm gonna share with you what I know. With these methods, you'll be able to steal that girl away before her boyfriend even realizes what hit him and his relationship. (Yes, it is pretty covert!)
Let's get on it!

How To Seduce A Girl Who Has A Boyfriend: In Three (3) Simple Steps
Step #1: Make Her Imagine The Perfect Guy
The first thing you need to do is to make her imagine the "Perfect" guy.
Of course, no guy is perfect, but you want her to picture the imaginary "Perfect Boyfriend" inside her mind.

Why do you want to do this? Well, quite simple, really.
You want her boyfriend to look like shit next to this imaginary "Perfect Boyfriend". This is how you can destroy him completely.
Pretty insidious, isn't it?
It's darn effective: that I can tell you for sure. 🙂
So far, so good. How do you create the picture of the "Perfect Boyfriend" in her mind then?
Simple – just ask her: "Imagine you can be with anyone in the world, anyone. Picture him now in your mind. How would he look like? How would be behave? How would he make you feel?"
Get her to describe that picture as vivid as possible.
The more "real" the picture is, the better this will work for you.
Once this is done, continue with the next step…
Step #2: Make Her Compare Her Boyfriend To The Perfect Guy
Now this is where it gets really interesting, so pay attention!
In this step, you'll make her compare her boyfriend with the vivid "Perfect Guy" imagery that she has in her mind. Guess what: he will always FALL SHORT of the impossibly high standards that she has set with the "Perfect Guy".
Let's use an example. Maybe in Step #1 above, she says: "My perfect guy takes time to talk to me and understand me completely. I am his top priority. He will want to spend time with me willingly, ahead of everything else."
That, my friend, is gold. 🙂
Next time you talk to her, you can make her compare her boyfriend (let's call him Dick) to the "Perfect Guy" about this attribute:
"Dick seems to be so busy with other priorities. I'm sure that even though he can't spend time with you sometimes, he tries his best to try to understand you."
See what I did there?
I re-use her own phrases, and NEGATE them.
I don't talk shit about Dick. (Very important! You don't want to badmouth him)
I make her come to her

own

conclusions without telling her outright: "Dick is not the Perfect Guy".
Evil!

Step #3: Finish Him By Using Fractionation
If you done steps 1 and 2 above, then her attraction to her boyfriend will start to wobble… right in front of your very eyes.
Do it a couple of times, and you'll see her starting fights with him. At this point, the relationship will start to crumble. Good for you, bad for him. 🙂
However, don't take things for granted, because if you miss this final step, then she will soon run back into his arms. When this happens, her love for him may be stronger than ever.
Have no mercy!
So how do you destroy him for good then?
Simple… use this technique called Fractionation.
Known as the grand-daddy of all "covert" seduction techniques, if used properly, Fractionation will bestow upon you the superpowers to seduce any woman away from her boyfriend.
Use it as the "Endgame" of sorts, and take it to the point of no return. The boyfriend will be destroyed for good, and the very thought of the boyfriend will probably make the girl puke.
It's no joke!
And as you can probably imagine, Fractionation is super controversial because it has got the power to break up otherwise perfectly happy relationships (especially when combined with Steps #1 and #2 above.)

The best way to learn how you can make Fractionation work for you is to attend this online Masterclass taught by Derek Rake (the dating coach who first used the Fractionation technique in dating and seducing women.) All new SIBG.com members are required to watch and learn from this Masterclass, and for the first time, it's made available to the general public.
Click on this button below to find out if you qualify for the Fractionation Masterclass –
At that page, you'll be asked to enter your email address (so that we can send you the link to the online Masterclass). If the enrollment is full, then you'll receive an automated message.
We have to take the Masterclass offline from time to time when we get overwhelmed with requests. Thank you for understanding.

PS: We have received lots of questions about how to seduce married women using the same three steps in this guide. The truth is that these also work on married women, but we do have to make an exception for this because we are not in the business of breaking up marriages. So, what you do with this information is your own responsibility.

PPS: Got questions? Leave them below. 🙂