A lot of men are interested in learning how to manipulate a woman's mind. Yes, even the most innocent, well-meaning average frustrated chumps (AFCs) would tell me in private that they would somehow want a surefire method to control a woman and completely dominate her. I'm not gonna lie!
Without a doubt, the Mind Manipulation technique (especially the variant used by the disciples of Derek Rake) is generally very attractive, especially if you believe that the woman of your dreams would never be attracted to you otherwise. If you keep running into women who aren't interested in you and even go so far as to avoid you when they see you, then you really only have two options:-
You can either move on and find somebody else, or
(Shamelessly) use certain (amoral) seduction tricks to make that woman like you in the end, regardless of how she may have felt for you in the beginning.
Remember that your own moral stance is irrelevant as far as SIBG.com goes, and whatever you do with this technique is entirely your own responsibility. Also, as a side-note – the techniques outlined below are a subset of what's known as fractionation – the grand-daddy of all covert seduction techniques. Learn fractionation here.
Before you try these Mind Manipulation techniques, you must first develop rapport with the woman that you want to attract – otherwise you might just come off as a total weirdo, or worse, a creep. The good news is that if you can develop superior rapport with her you can make her fall for you instantly. If you can do that right from the beginning, then you might not even have to try any other mind manipulation tactics to control her anymore.
The Art Of Mind Manipulation: The SIBG Formula
Of course, we have talked about Mind Manipulation scores of times elsewhere here at SIBG.com – we just don't call it that (yes, we get lots of hate emails over the non-politically correct terms that we use). For example, we have got a guide on exerting control and domination on women (click here) as well as mind control (click here).
Now I'd be lying to you if I say that manipulating a woman's mind is a trivial task. Well, truth be told, this process can indeed get quite tricky. After all, you will be manipulating someone's mind and, in theory, control them. Plus, you might get tempted to use it for other purposes.
Love in itself is already a very complicated thing to use it on, though, so try to limit your usage to this particular department. Here are the easiest ways to mess (don't take that literally) with a woman's mind and make her fall head over heels in love with you in the end.
Use the October Man Sequence. The exact sequence is out of scope as far as this article is concerned. First exposed to the outside world by Neil Strauss of The Game fame, the October Man Sequence is perhaps the endgame as far as mind manipulation goes. Google it to find out more, or leave me a message below.
Use Jealousy to Your Advantage. Since jealousy can bring about very strong feelings in women, a lot of people might advise you to steer clear of it altogether. However, in the world of mind manipulation, jealousy is a necessary evil. This means that you have to make the woman that you like a little jealous and wait for her to compete with the rest of the women that you are showering your attention on before making your next move.
Condition Her. While conditioning a woman might take some time, it would be vital to condition her if you want to manipulate her mind in the end. To do this, make sure you give her little rewards whenever she does something that you like and punish her by ignoring her or paying more attention to other women whenever she does something that you don't like. This stick-and-carrot approach works well especially when you use it together with a technique like fractionation.
Without a doubt, it can be very hard to randomly approach a woman that you really like and say the right things with hopes of getting her number or getting her to go out with you. While this may seem hard in your head, though, you have to learn to stop using your conscious mind and your logic for now and focus on your subconscious mind and your emotion for now – the same way that women do.
We here at SIBG.com are disciples of Derek Rake's style of seduction; we reckon that his fractionation technique will stand the test of time as perhaps one of the best seduction technique ever to be invented in terms of effectiveness and ease of use. If you want to know the ENDGAME as far as Mind Manipulation techniques go, check out this link below.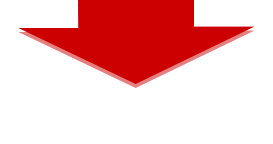 Good luck!
– Matthew Dian Ganz (Baltimore Seduction Lair co-founder)